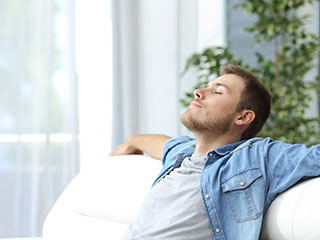 Many properties suffer from poor indoor air quality. High levels of contaminants such as dirt, lead paint, and mold spores can cause significant health problems and must be identified quickly. The quality of air in your business or home has a huge impact on the health and happiness of anyone within it. Stuffy rooms are hard to feel comfortable in, whether you're working, entertaining, or just relaxing. It's easier than you might think to end up with low air quality, especially as it's almost impossible to tell whether there are contaminants in the air by just looking at it.
What's in My Air Ducts?
In a word, dirt. And dust. And pollens. As well as all sorts of other airborne contaminants that found their way inside. There could be almost anything circulating through your air duct system. Common airborne contaminants include paint particles, mold spores, vermin droppings, dirt, dust, and debris. Our bodies are very good at filtering out a little bit of this pollution, it's true, but when exposed to high levels for a prolonged time it's likely that adverse health effects will begin to occur. Since the air ducts circulate the airflow inside the property, they inevitably capture these floating particles inside. Accumulated dirt and dust will make dirty air ducts spread unclean air throughout your La Mirada residence or place of business.
Contamination From Air Vents
Most properties use central ventilation to carry air around the building. However, many sources of contamination can actually reside within the vents themselves. Mold, especially, likes to grow in dark, enclosed spaces, and if allowed to gain a foothold in your air ducts, it can quickly spread spores all around the building. It's almost impossible to check your ducts visually since even a small obstruction or mold growth is enough to cause problems. It's important that you don't let contaminated air to flow freely through your rooms. Dirty air ducts that need cleaning will cause such airborne particles to circulate. And eventually, they'll find their way inside your lungs. If you've got allergies or other respiratory issues, dirty air ducts can eventually exacerbate them. When that happens, shortness of breath and other symptoms can manifest quite fast. Therefore, cleaning air ducts can help.
Problems Caused By Poor Indoor Air Quality
Perhaps the most significant issue that indoor air pollution can cause is for those most at risk of respiratory disease. Those who are particularly young or old, or who already suffer from conditions such as asthma, are in danger of suffering particularly badly. It's important not to let problems develop this far, and to schedule regular assessments of your air quality. If you've got dirty air ducts that circulate various airborne particles that contaminate your indoor air, you'll find rooms becoming stuffier and stuffier. Poor indoor air quality becomes easy to notice when the situation gets really bad. But it's advised to prevent this well in advance. With regular air duct cleaning of your La Mirada HVAC system, you can ensure clean and fresh air circulates inside your property. For low costs and quality results, schedule a service appointment provided by our HVAC cleaning technicians today!