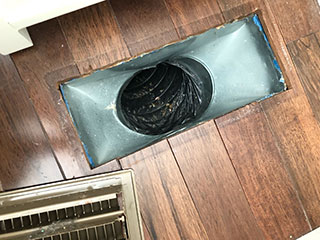 HVAC and air duct maintenance is the norm and certainly not the exception. Don't think of it as an added expense to the already burdened family or business budget. Maintaining both the ducts and the system often will actually save you money and definitely keep you out of trouble. Just because the duct and HVAC system is out of sight doesn't mean they should be neglected. The problem is that homeowners forget their importance, have limited family budgets and something else always pops up as a new priority. At businesses, the budget needed to replace air duct filter, for example, is not easily approved especially if managers don't spend too much time in the office noticing the difference in the air.
Take Preventive Measures, It's to Your Benefit
Are there consequences from failure to proceed with air duct and HVAC maintenance? There certainly are and they are usually bad news, too. The worse thing about your family or employees is health deterioration. Contaminated air flowing through the air ducts and coming out of the HVAC system will aggravate the indoor environment, especially in working places which are not aired and many people co-exist in confined spaces. Consequently, productivity will fall due to fatigue, sudden allergies and headaches. Air duct cleaning will ensure that dust will be removed and mold will be cleaned. Therefore, harmful particles won't enter the premises contaminating the atmosphere.
HVAC unit cleaning will ensure the parts will work better and, thus, last much longer. The system will work at its maximum performance and in combination with having the ducts cleaned well too, the expected temperatures will keep the place warm or cool. Consequently, you won't need to replace parts of the system often and you will be saving energy. The latter will also be reinforced with air duct repair should there be cracks, which allow airflow to change direction and escape. If you still consider that duct and HVAC cleaning is just a waste of money, consider how much you will keep spending for energy bills, repairs or air duct replacement without mentioning the cost of your health aggravation.