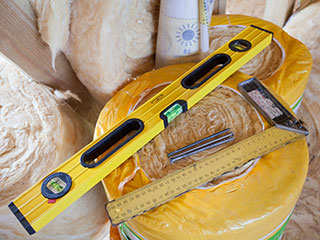 Properly insulating your home holds many advantages for the average home owner. From the better management and control of temperatures and the lowering of monthly power bills to moisture control to better protect your house. There are plenty of good reasons to have it done in your home.
During the Cold Months
Keeping the icy chill out of your home during winter can be a challenging task during harsh weather conditions. The power costs incurred by radiators and thermostats can quickly build up when they are used to heat the home. To make matters worse, research says that the average home loses around 33% of its heat through the walls on a daily basis in winter. Having your home insulated is a great way to keep the warmth of your home locked in for longer, significantly lowering your power costs and making your living areas a more comfortable place.
In the Summer Heat
Keeping your home cool during summer can be an equally challenging task, and in extreme cases can cost as much money on power as keeping it cool in winter. Shielding your home from the heat of the sun with attic insulation to prevent rooms from excessively heating up will lower your power bills considerably.
Controlling Damp in Your Home
Insulation services that are aimed at controlling the flow and seal of air in your home go a long way towards limiting the onset of damages from damp areas in your home. Air flow in your home accounts for over 98% of its water vapor movement. Because of this, insulation is a fantastic way to protect your home from the damp.
So if you would like more information on having your living spaces insulated, contact a technician from Air Duct Cleaning La Mirada and speak to one of our consultants today.